Timo Hissa naturfotograf, Finland
Timo Hissa 
  En utställning med strålande bilder
20180719-20191230 
 Alla bilder på denna hemsida är skyddade av upphovsrättslagen
Jag har haft äran att tillbringa en stor del av mitt liv ute till havs och i skärgården. I en värld som håller en i sitt tilltalande grepp
Det är omöjligt, det vore till och med arrogant att föreställa sig att man kunde berätta allt genom bilder.
"Ur Havet Stiger Land" består av ögonblick som har etsat i mitt sinne.
I have had the privilege to spend a great deal of my life out at sea and in the archipelago. In a pleasant world that will not let you go.
It would be impossible, even arrogant to try to tell the story in pictures.
"Land Rising Out Of The Sea" is about few moments that have etched in my mind and soul
Ur Havet Stiger Land
Alldeles för ofta ser vi naturen runt omkring oss som en uppsättning, en kuliss för att vistas i sporadiskt.
Vid Norra Kvarken stiger land ur havet. För långsamt för ögat att se, för långsamt för människan att förstå.
Vilket privilegie det är att inse hur tunn och kort roll vi har i det hela, då kan man se hur berget upplöses i havet.
Land Rising Out Of The Sea
All too often we experience nature as a front or a set for us to enjoy.
At Northern Quark area, the land rises out of the sea, too slowly for the eye to see, too slowly for man to understand.
What a privilege it is to apprehend our brief and shallow role in this play. First then we might witness how solid rock dissolves into the sea.
Timo Hissa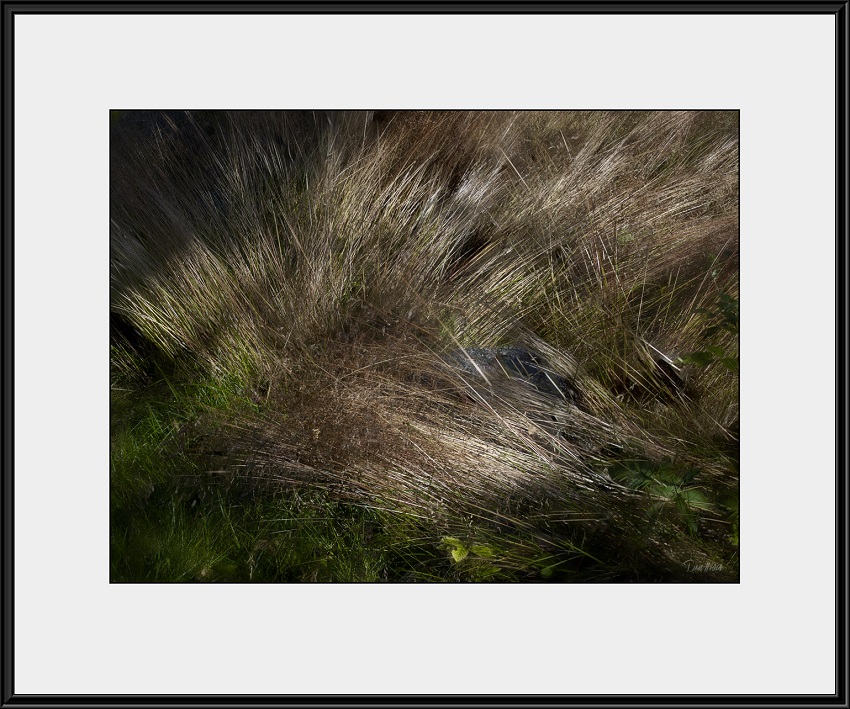 Kasaus heinist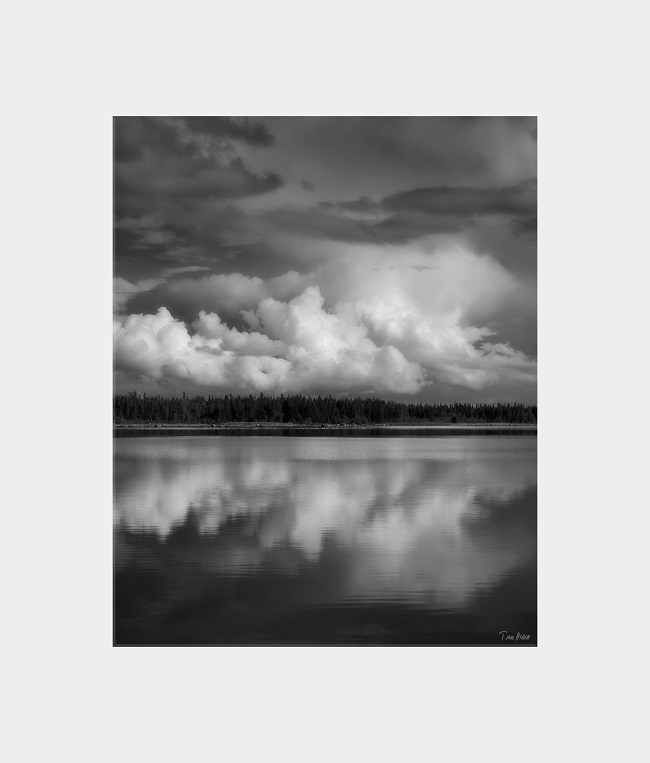 Spegling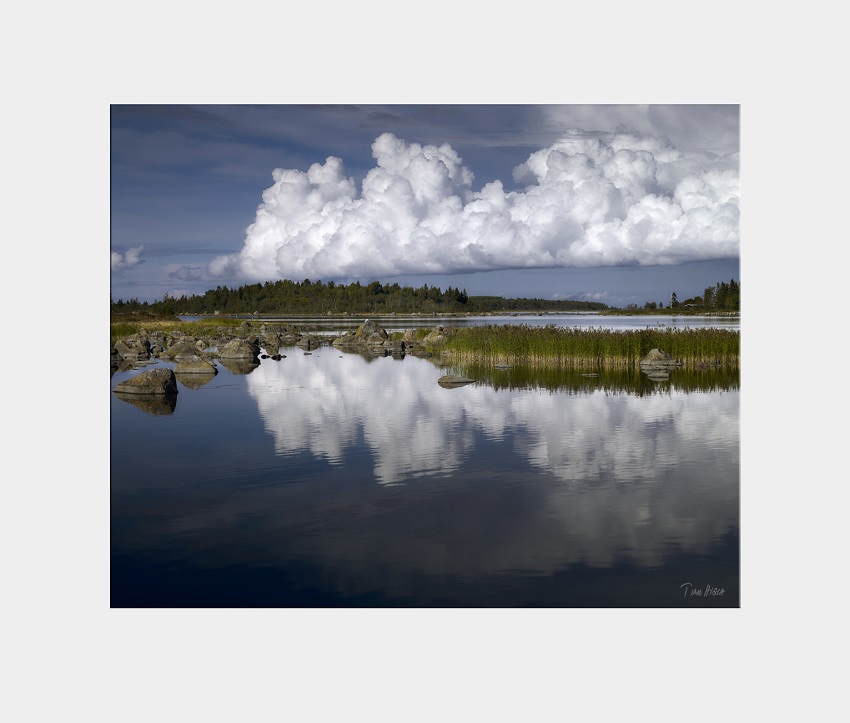 Moln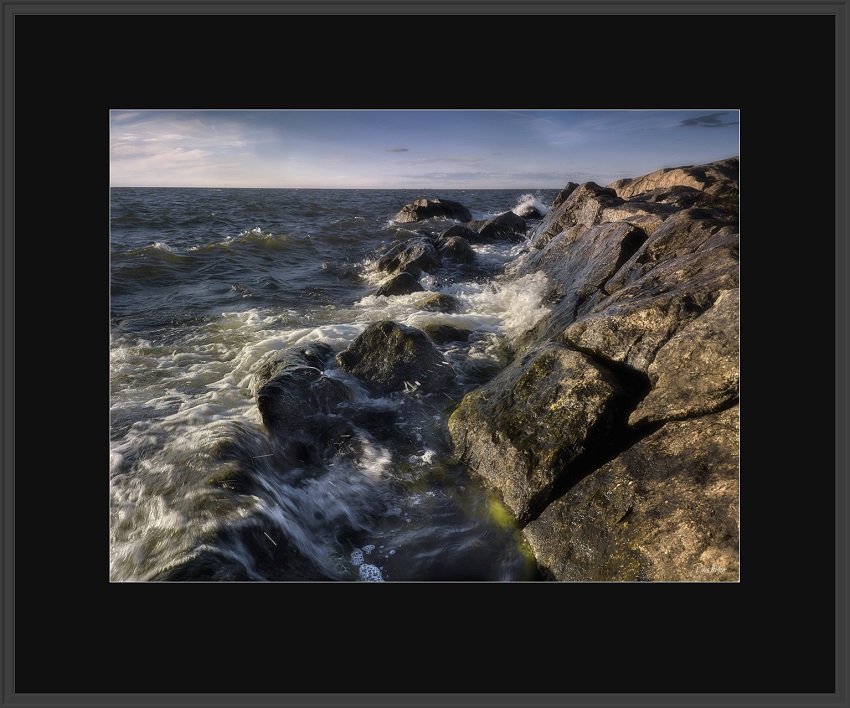 Strandklippor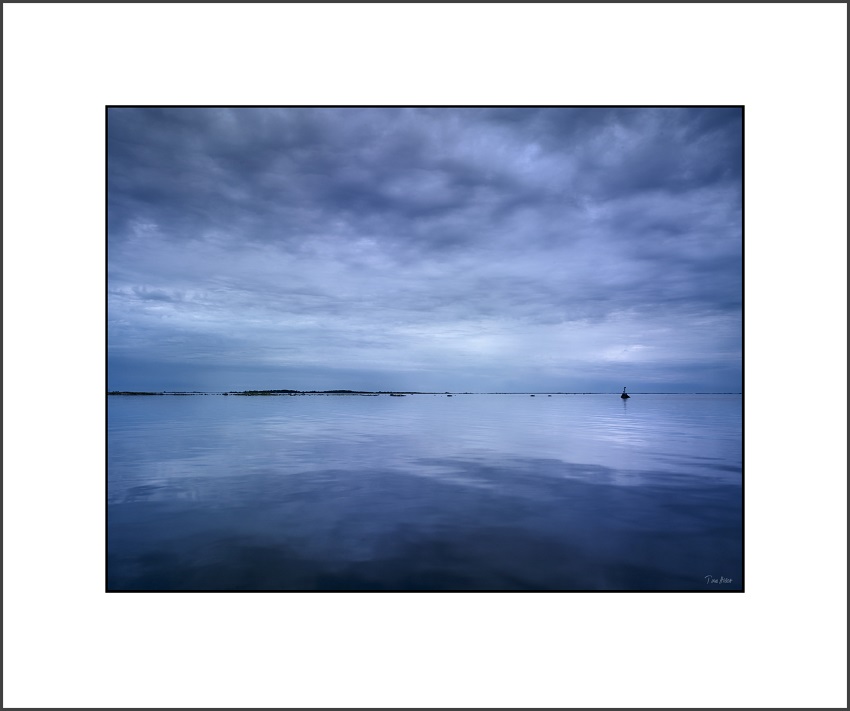 Havshorisont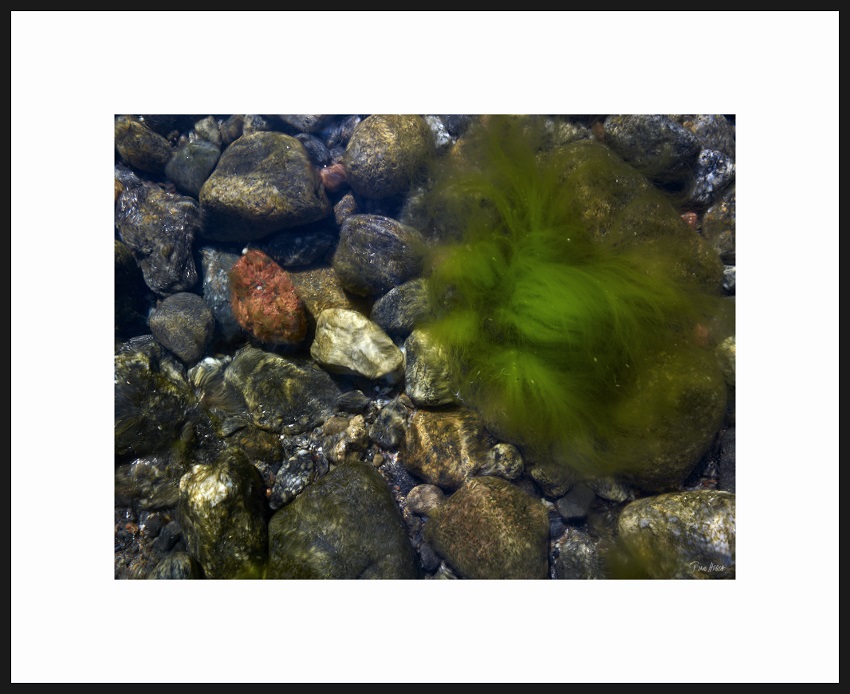 Alger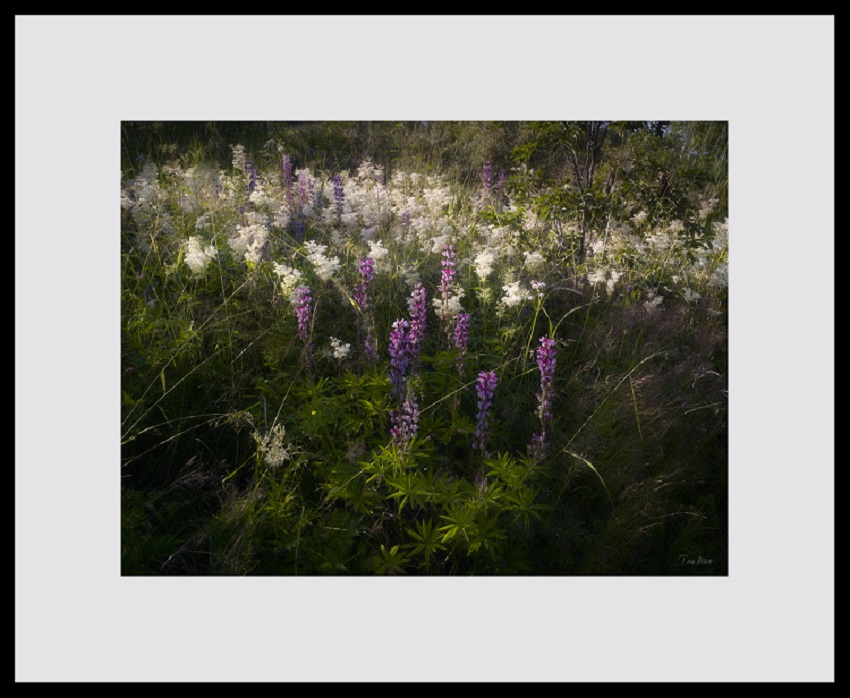 Örter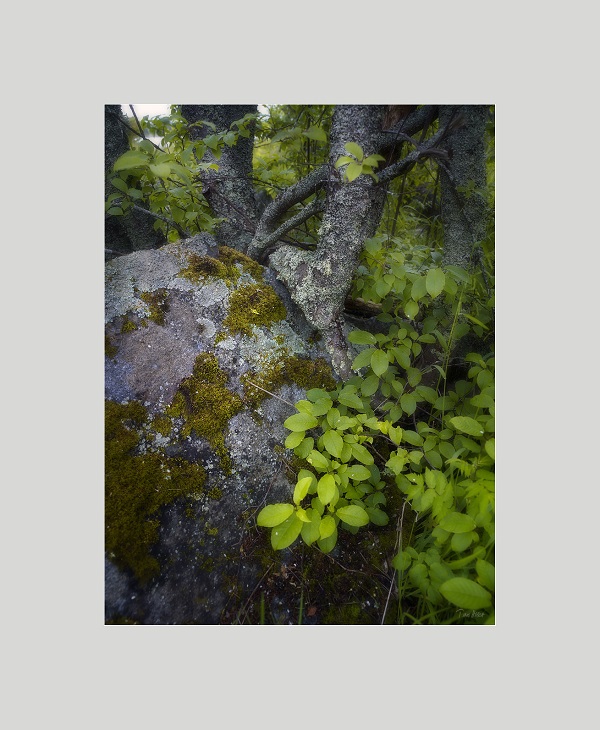 Stenen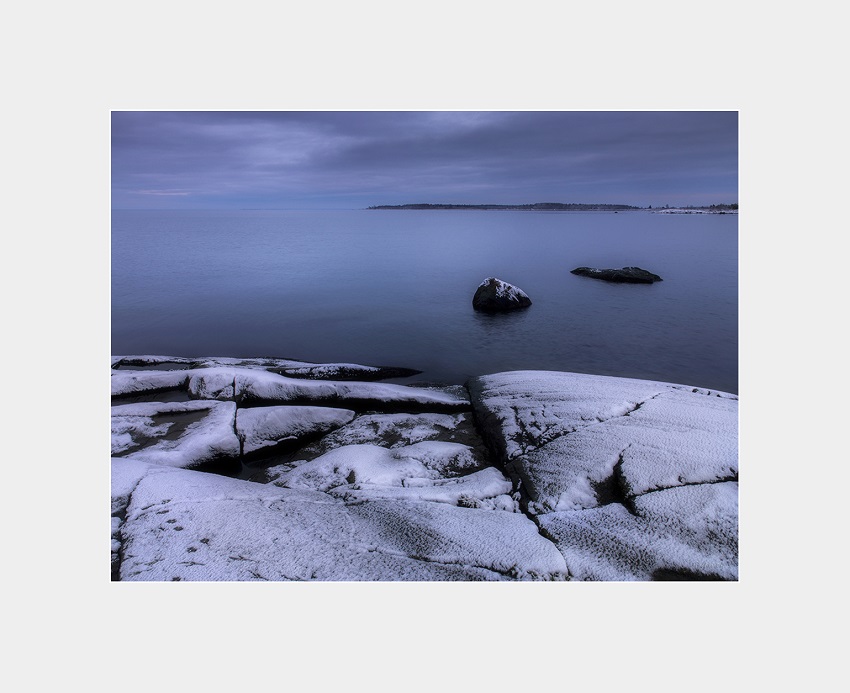 Blue
Calme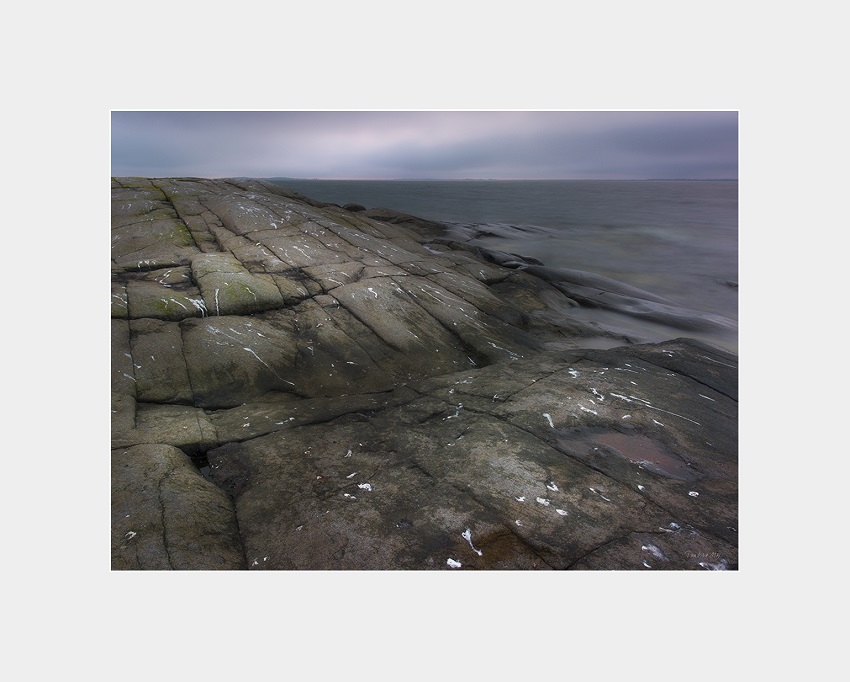 Dissolving
Dimslöjor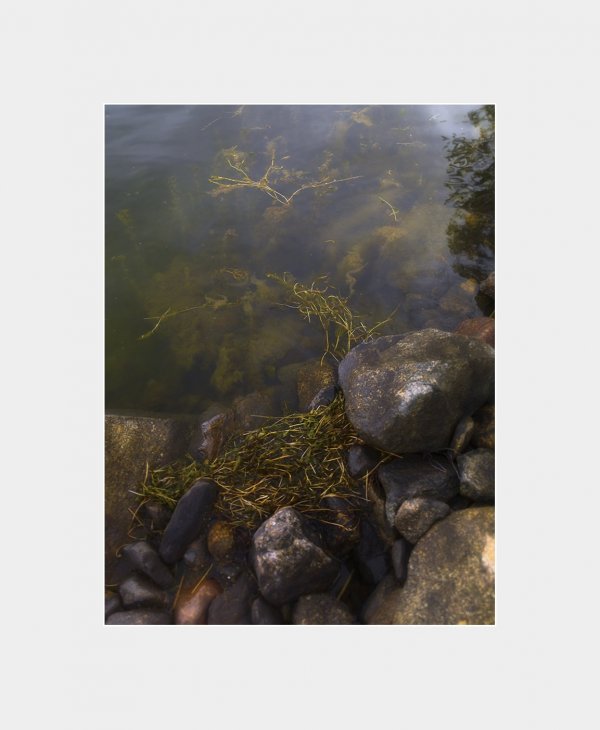 Enchanted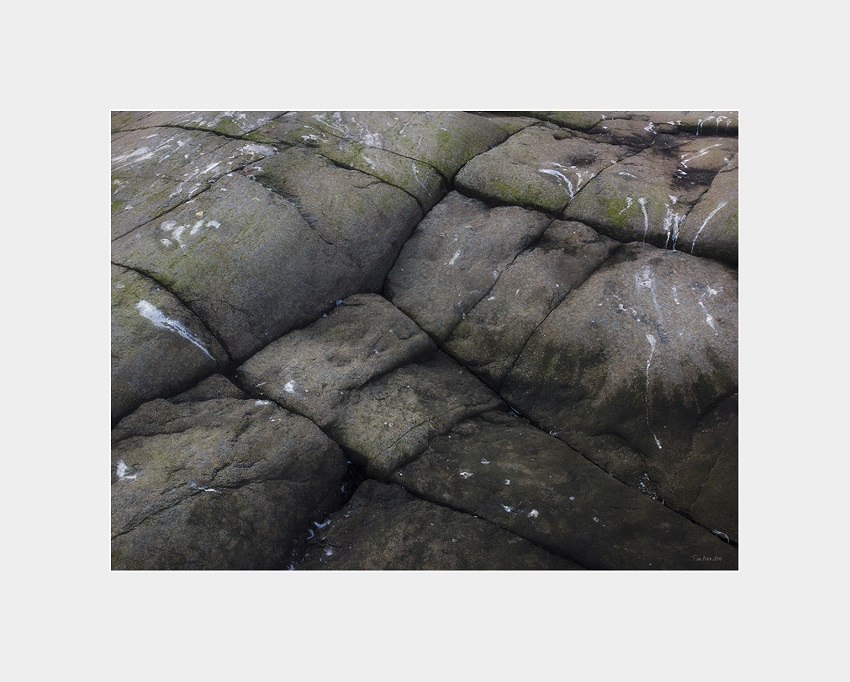 Fissures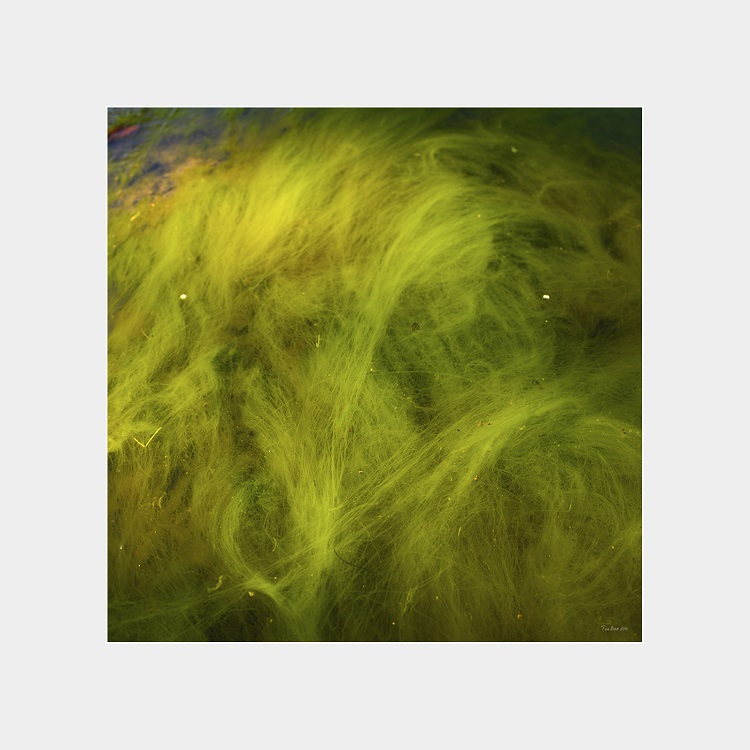 Glowing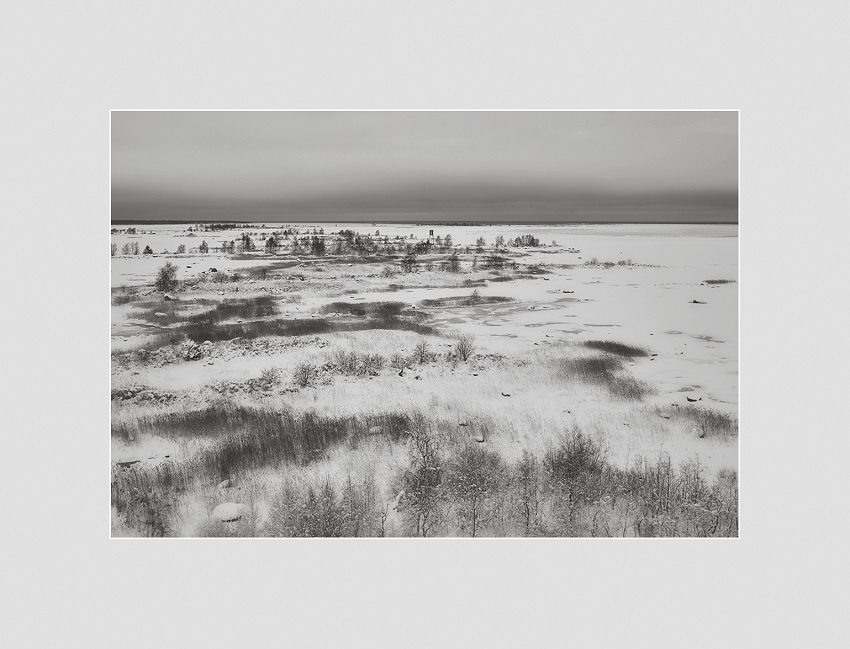 Graphic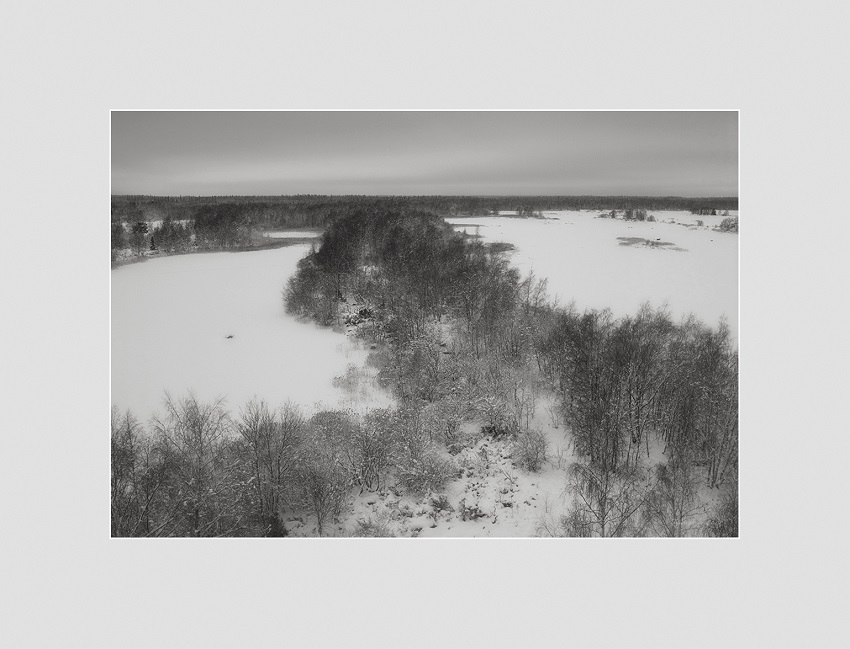 Graphique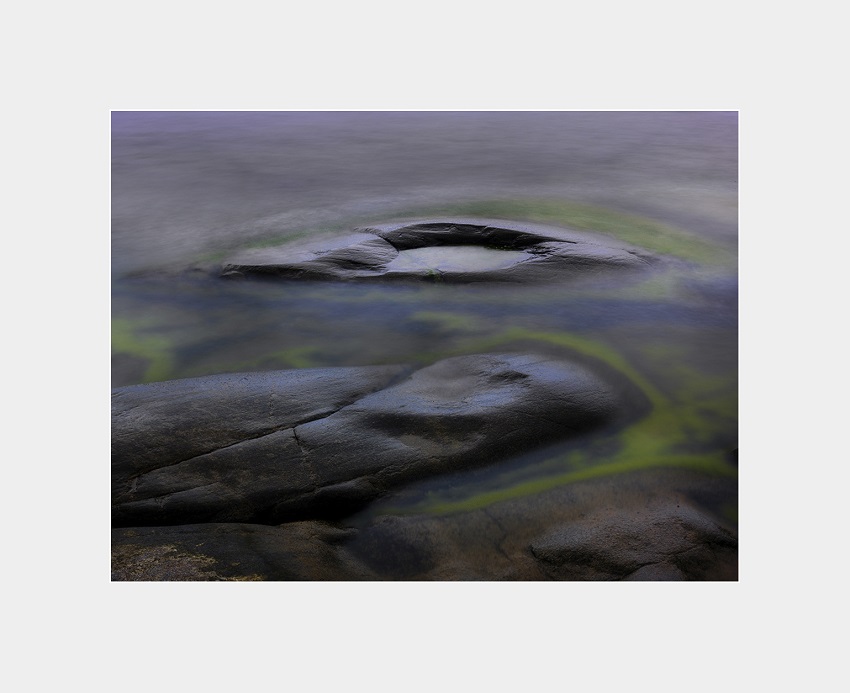 Hidden tones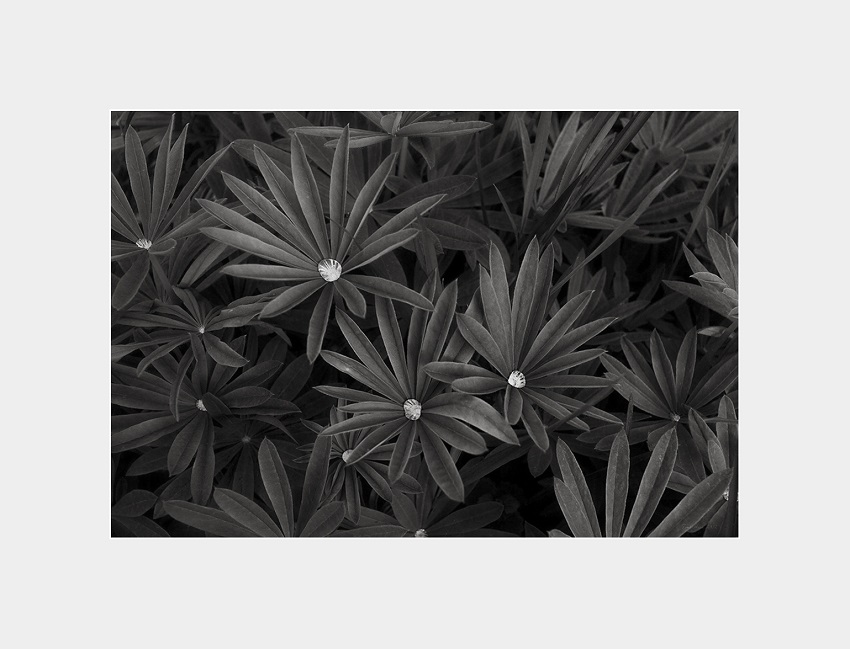 Lupins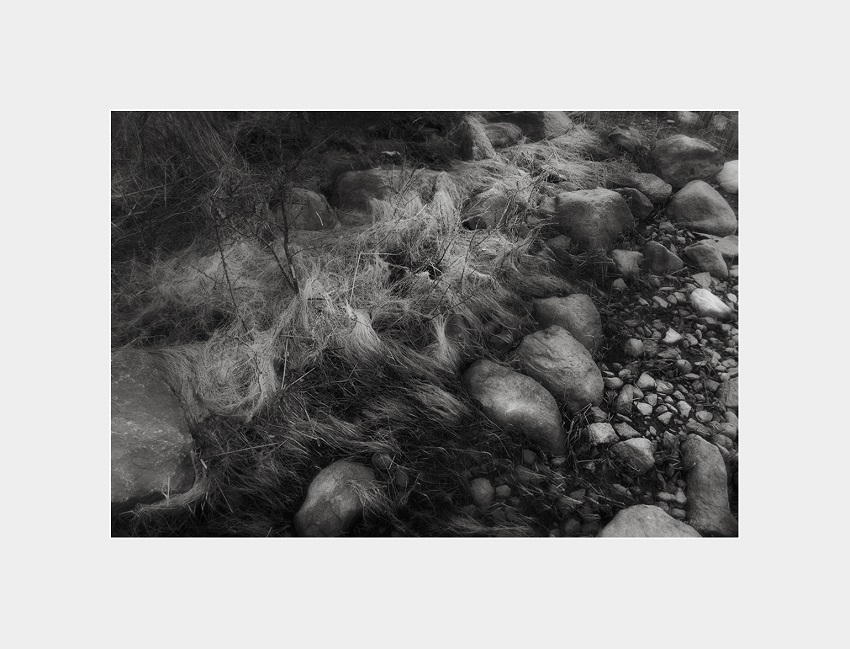 Nature Morte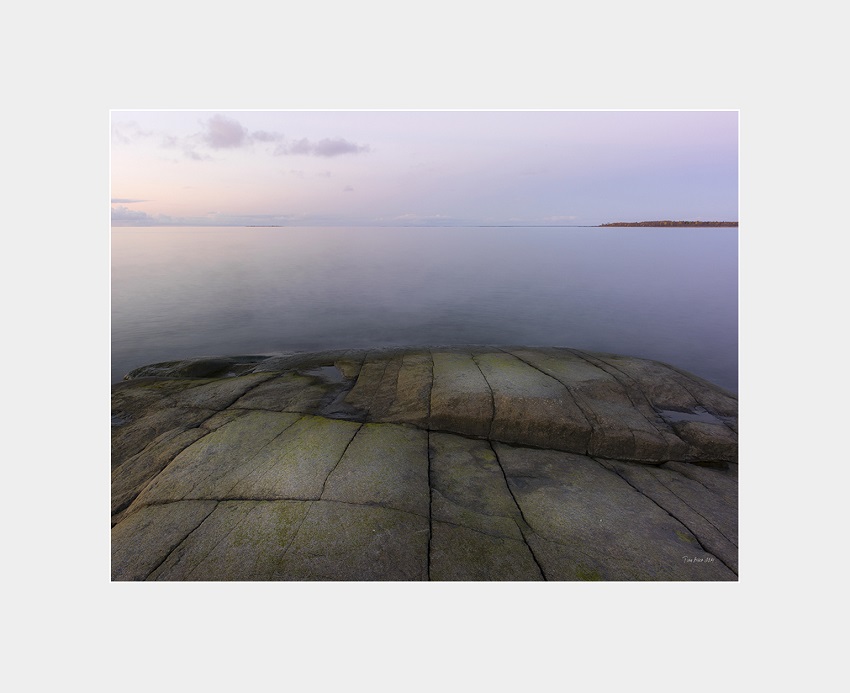 Rendezvous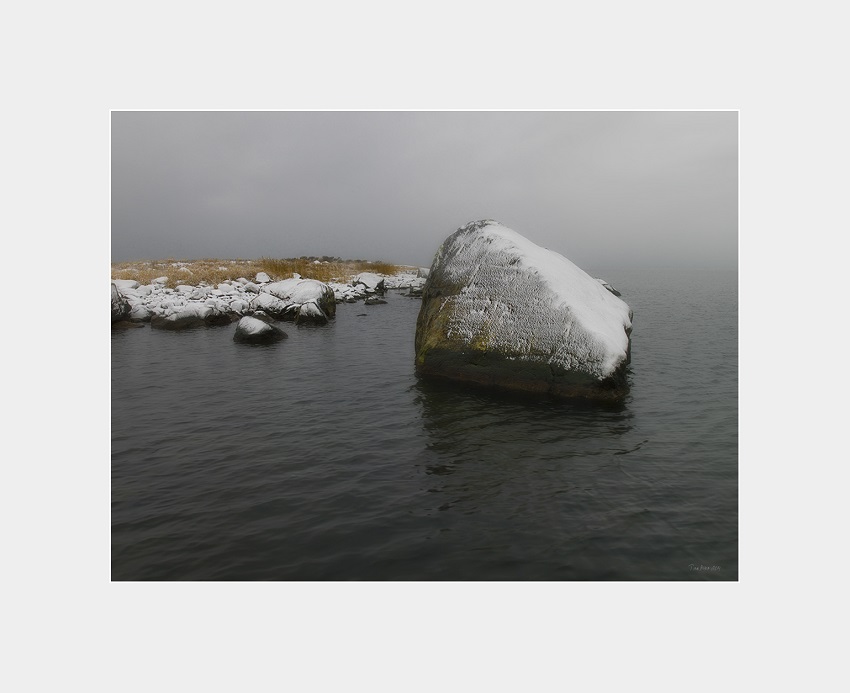 Shy shades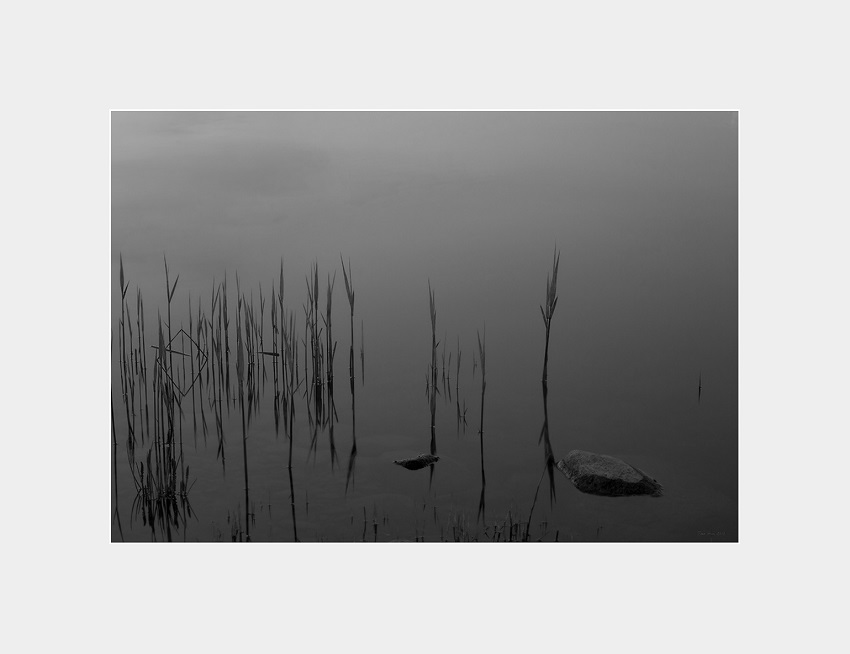 Stillleben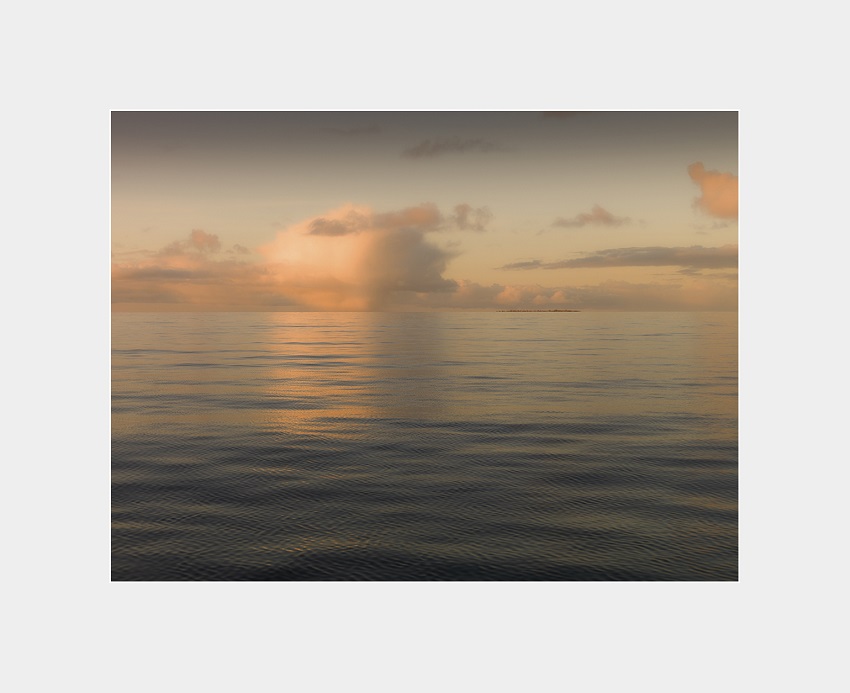 Tranquility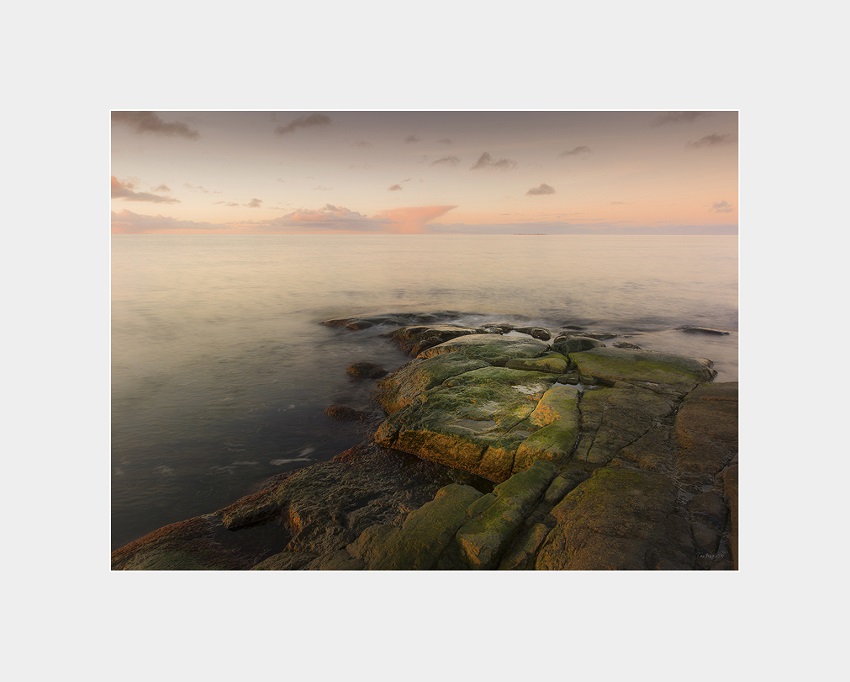 Ur havet stiger land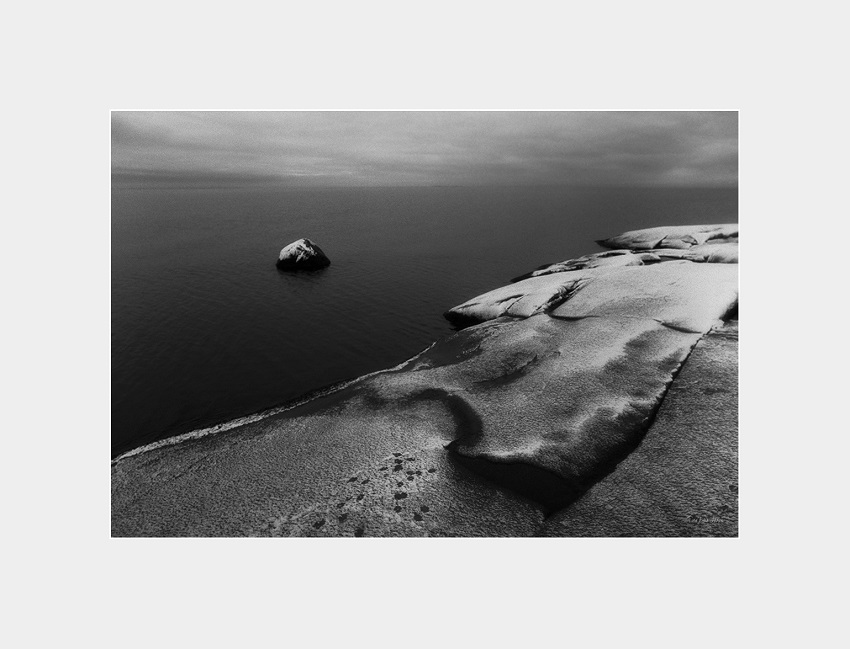 Presentation
Timo Hissa (1961-)
är en Finsk fotograf som har sina rötter i Österbotten. Timo har tillbringat en stort del av sit liv ute till havs och i skärgården. Han började att fotografera vid ung ålder. Nu efter 45 år består hans liv av bilder, toner och kompositioner.
"Utan mörkret tappar ljuset sin betydelse"
Inom fotografering har det hänt en hel del under de senaste 40 åren...men o andra sidan ingenting värt att nämna enligt Timo. 100 år gamla teknik gäller ännu när vi pratar om fotograferingen som konst.
"Att kunna visa det sköna i det dolda och ögonblickets stämning är allt"
Timo Hissa (1961-)
is a Finnish photographer who has his roots in Western Finland. Timo has lived a big part of his life out at sea and in the archipelago. He started photographing at early age. Now after 45 years seeing the surrounding world as images, tones and compositions has become a way of life.
"Without the darknes light has no meaning"
during the last 40 years a lot has happened in photography... and yet nothing worth mentioning according to Timo. 100 years old techniques are still valid when we are talking about photography as an form of art.
"To be able to show the beauty in the hidden and mood in the passing moment is the clue" 
Timos hemsida: www.timohissa.com
Här kan ni beställa Timos bilder online. Skriv in bildens namn eller kopiera bildadress (högerklicka på bilden) till meddelande. Skriv önskat utförande och storlek i meddelande. Vi svarar er snarast med pris och leveranstid