Michael A Shapiro, Documentary Photographer, USA
En utställning av Michael A. Shapiro, USA
 Vacker fotokonst av Michael A. Shapiro
Presentation av Michael och varukorg för att köpa Michaels bilder online finns längst ned på denna sida
Alla bilder på denna hemsida är skyddade av upphovsrättslagen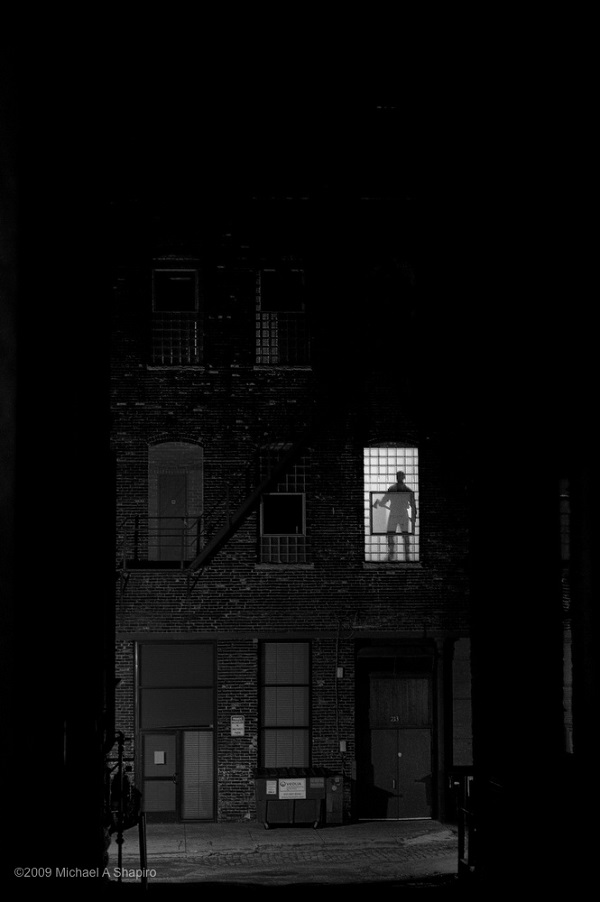 Hus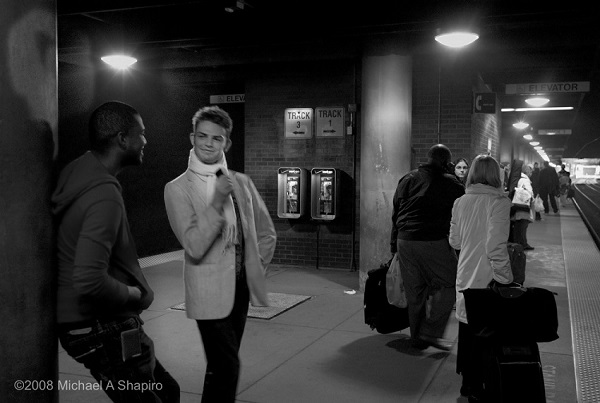 I tunnelbanan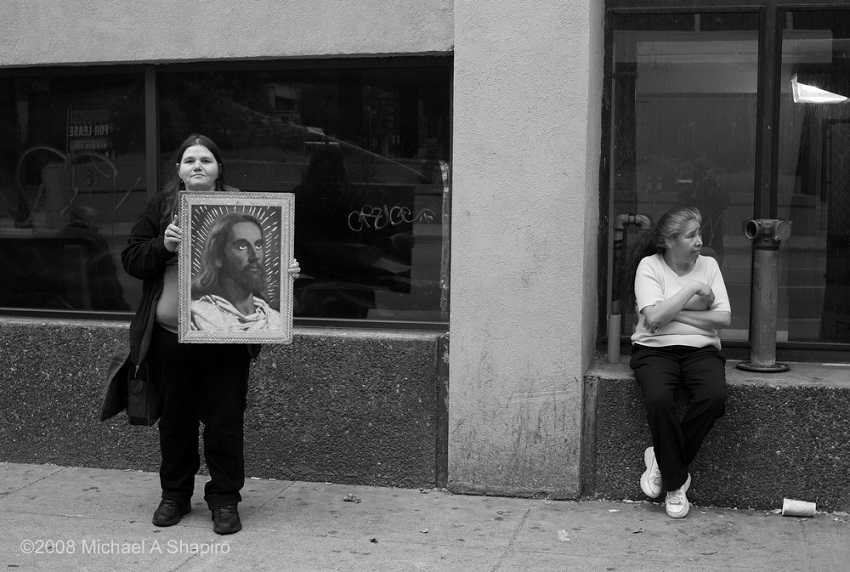 Jesus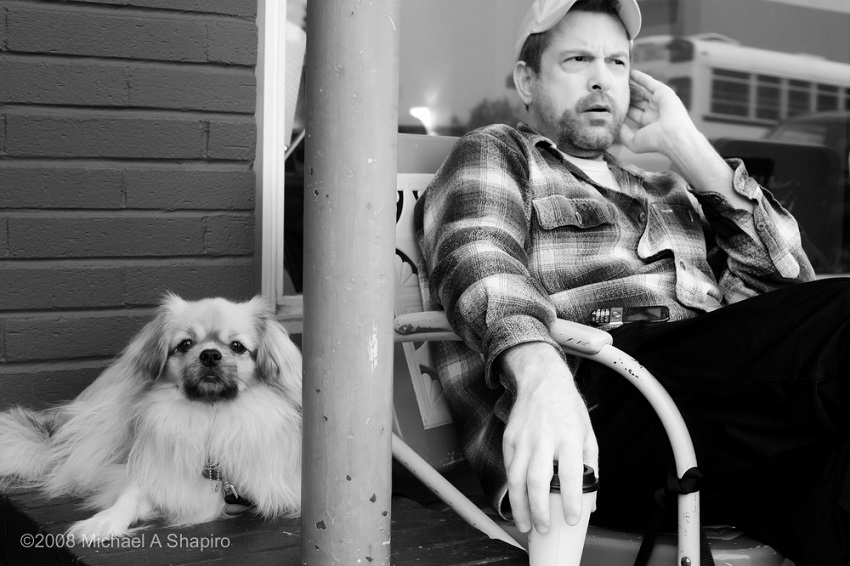 Man och hund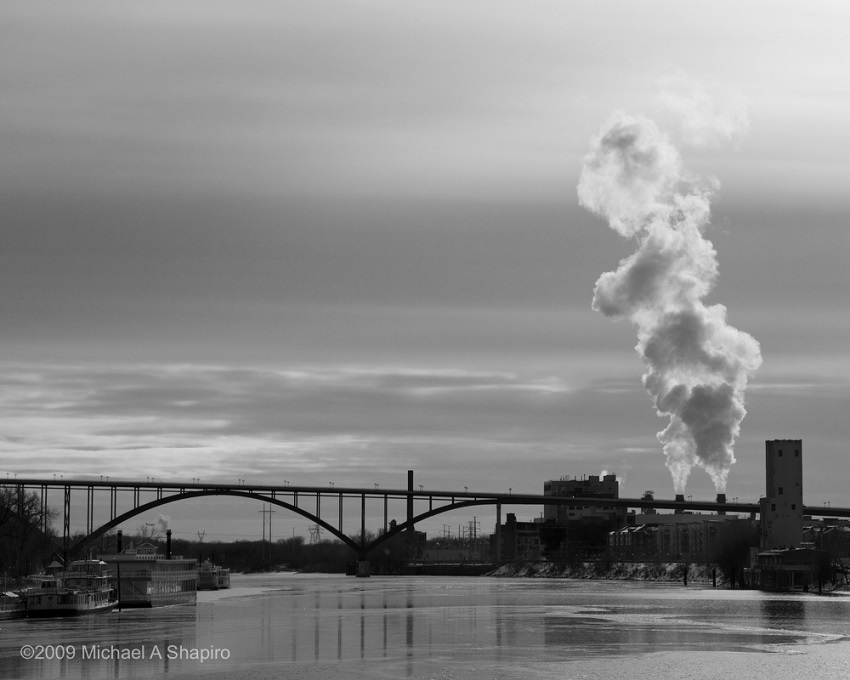 Bro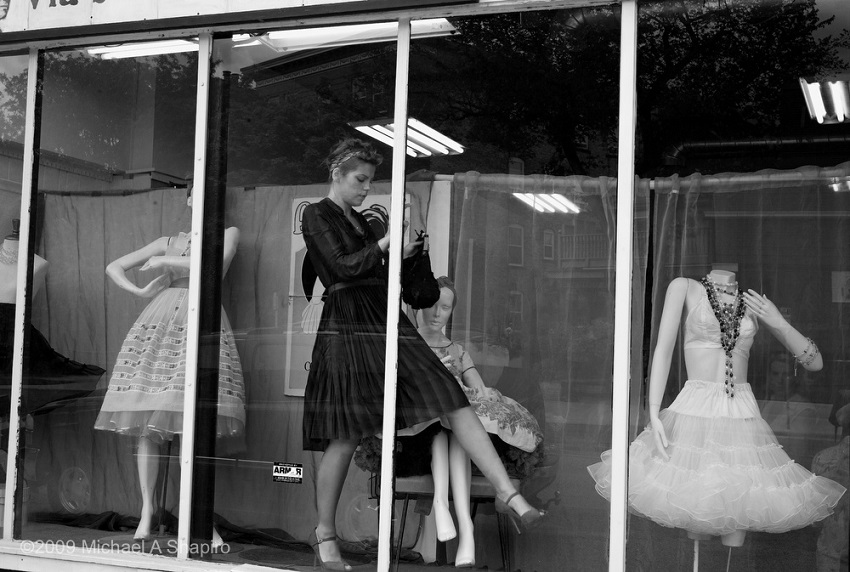 Skyltfönster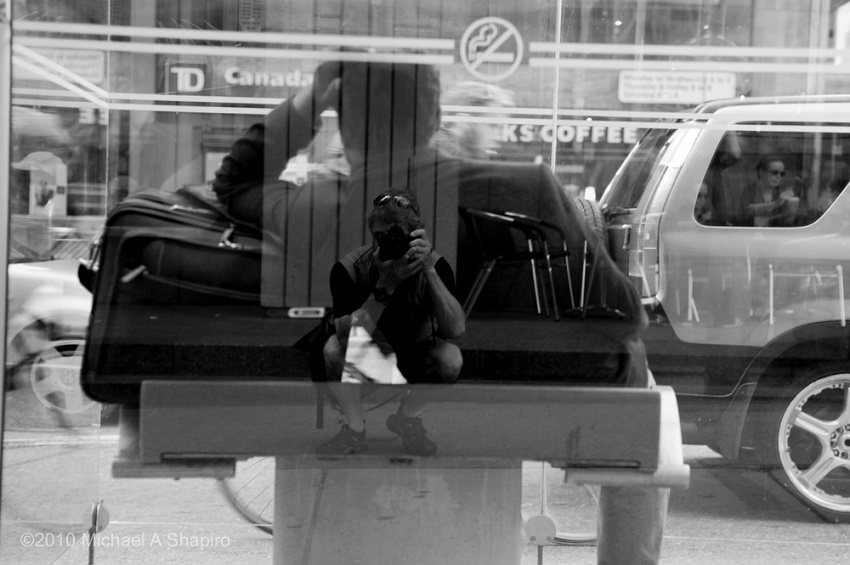 Väskor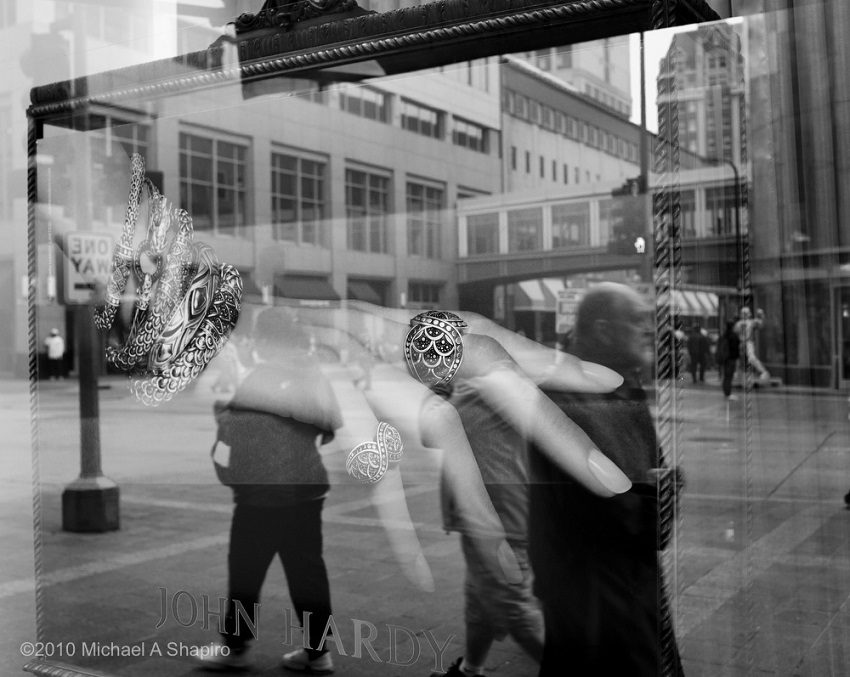 Ringar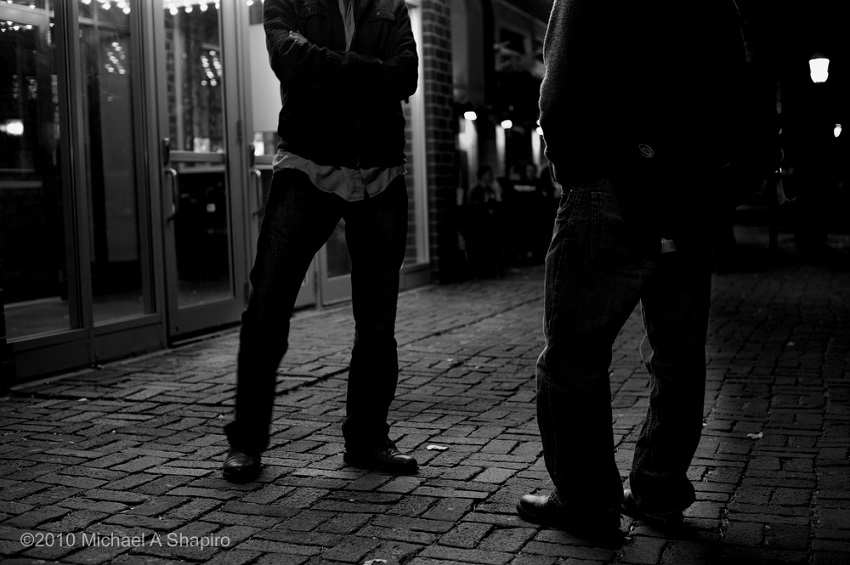 Ben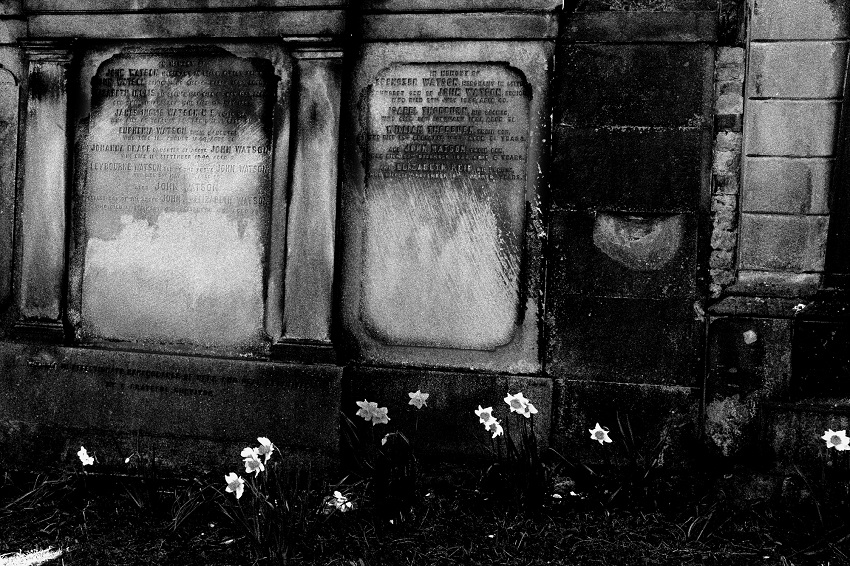 Cemetery in Leahy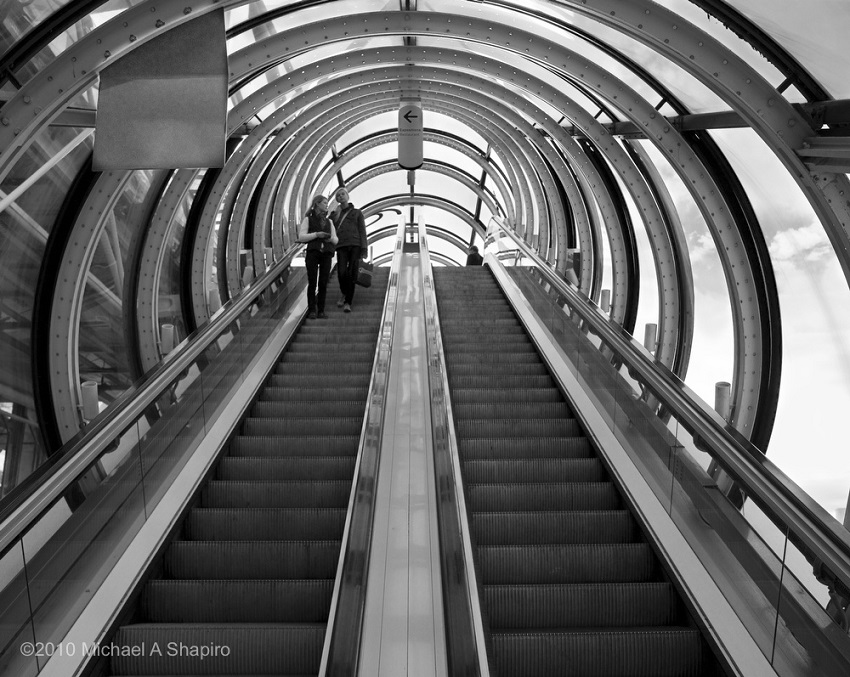 Rulltrappa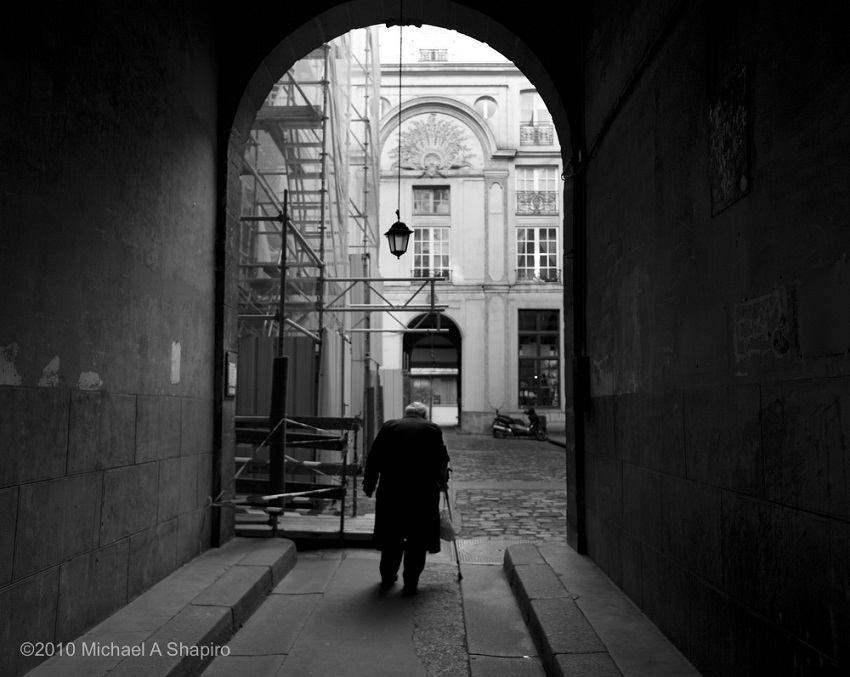 I gränden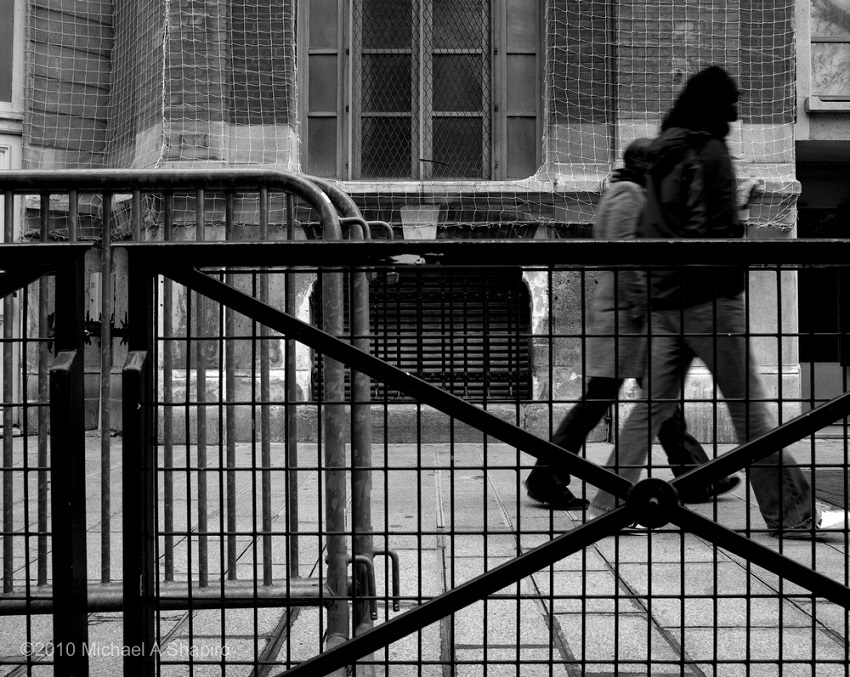 Staket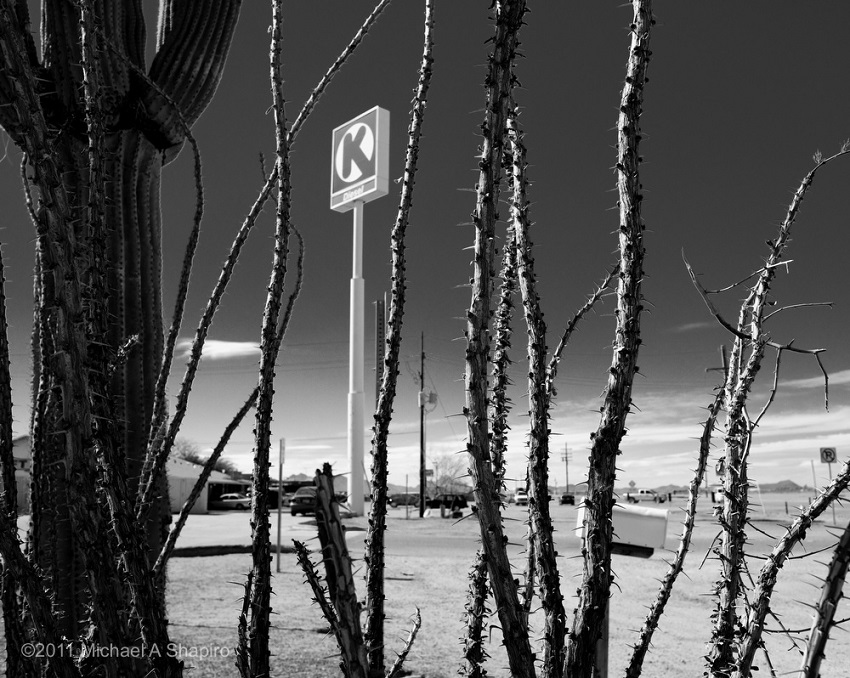 "K"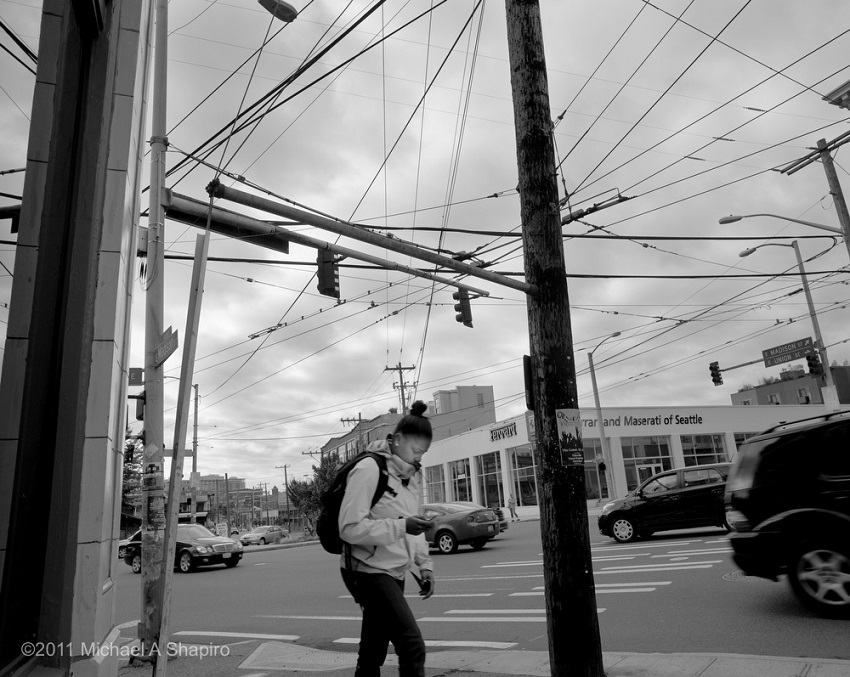 På väg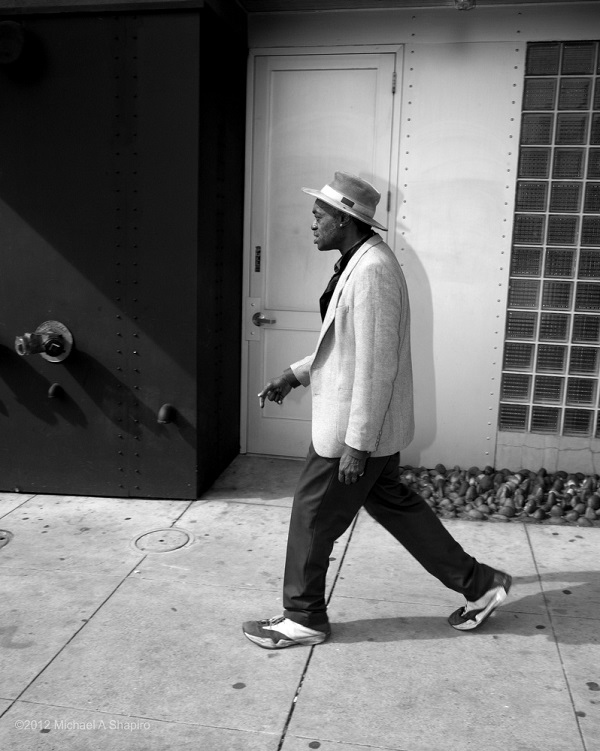 På promenad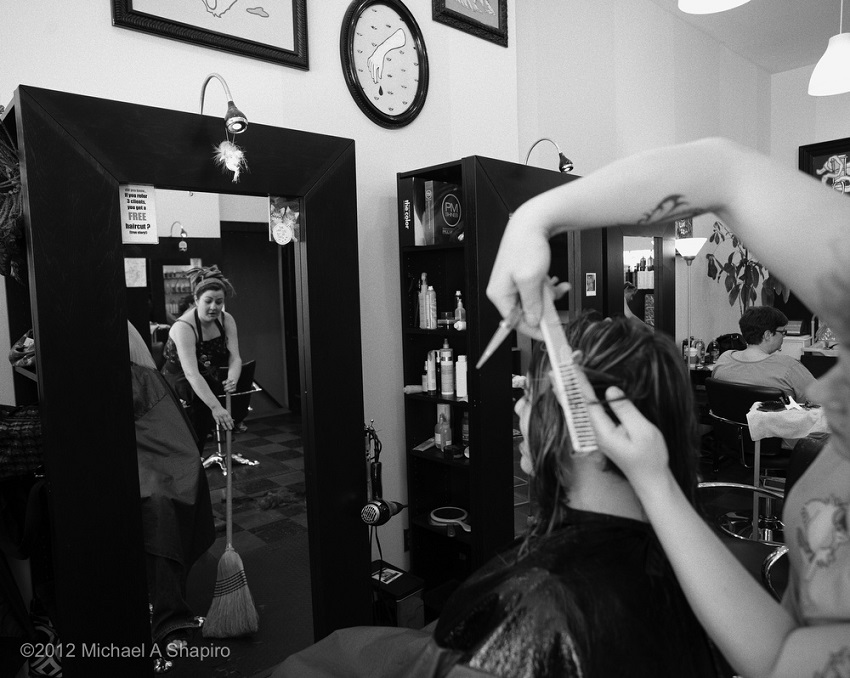 Hos frisören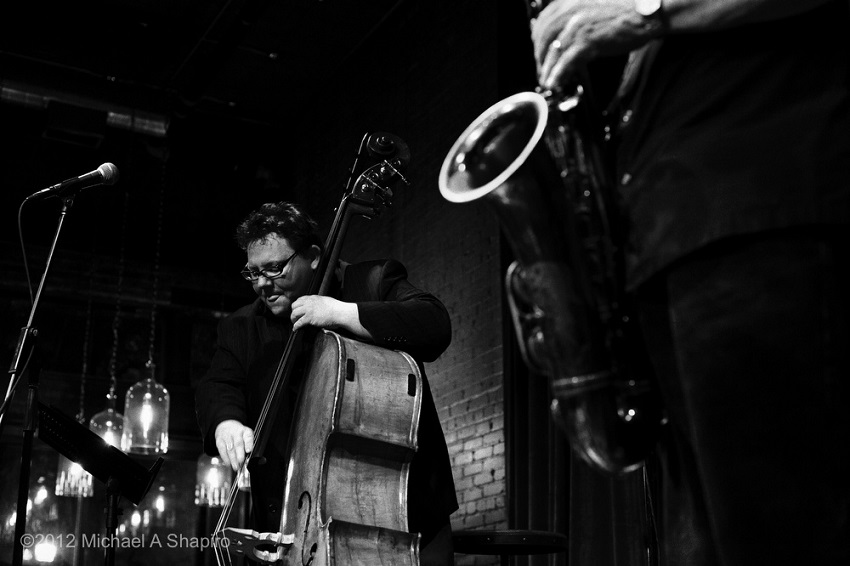 Musiker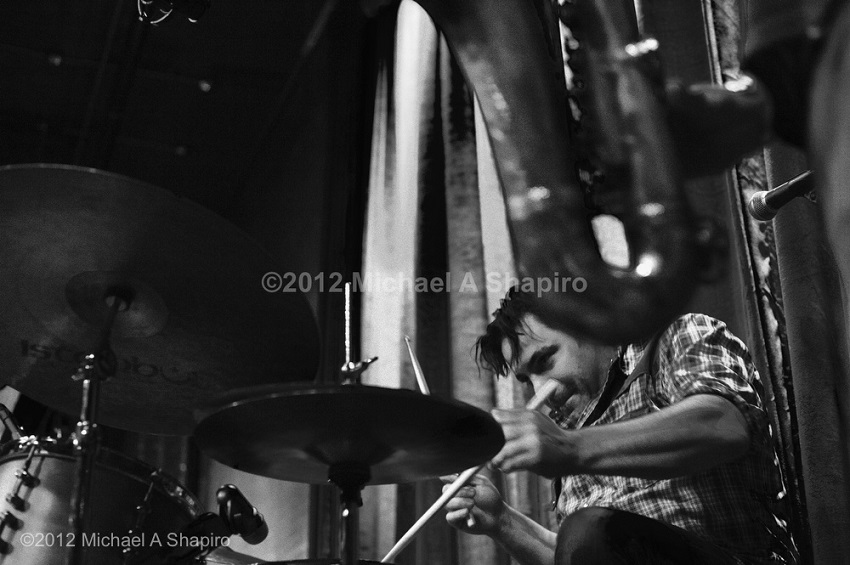 Trummis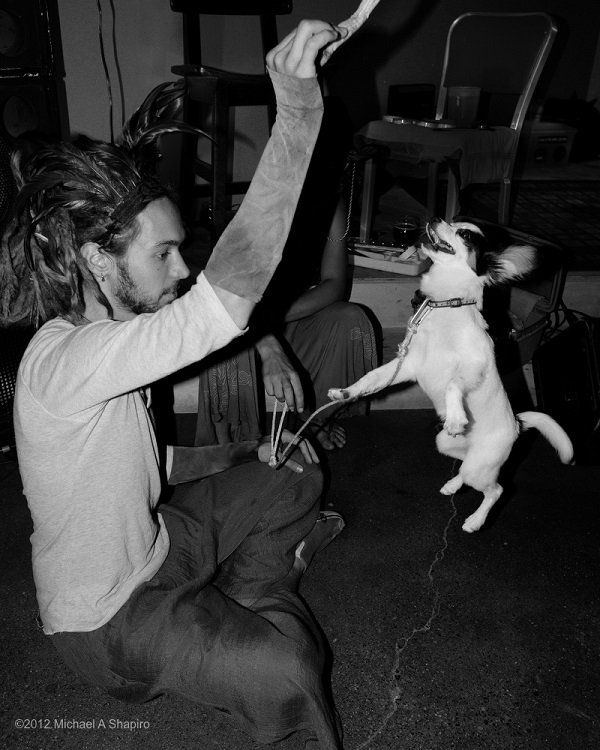 Hund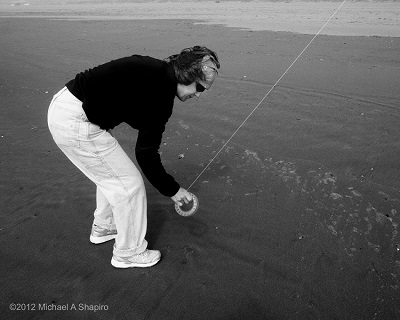 Snöre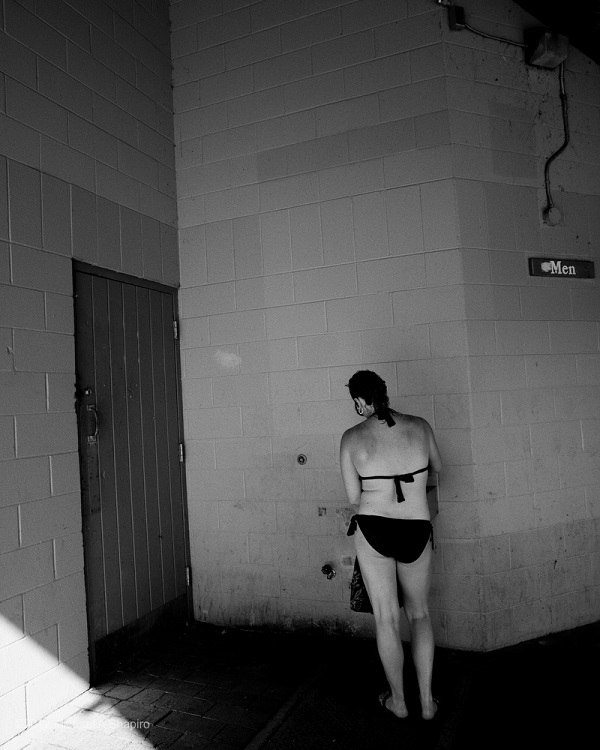 I väntan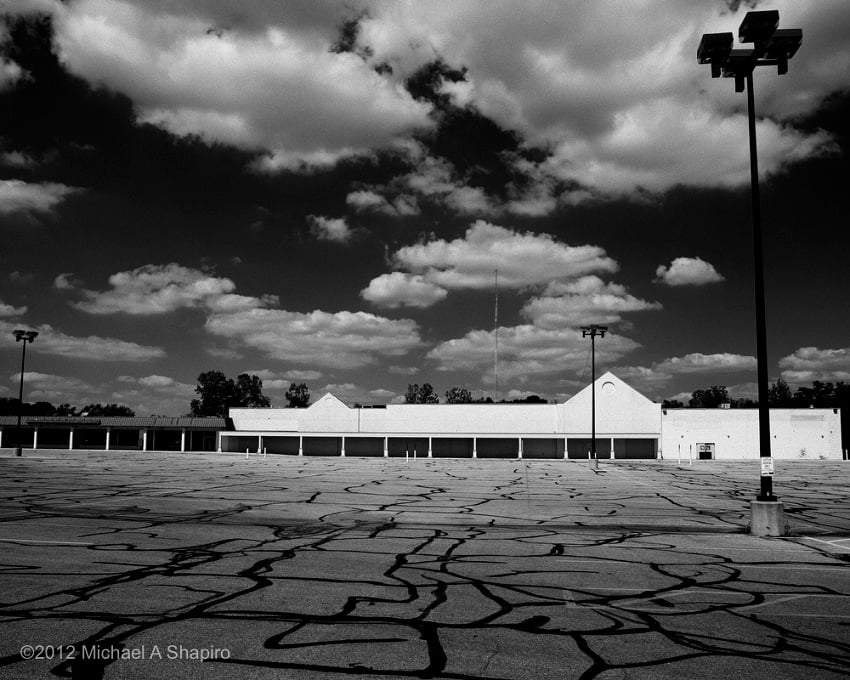 Asfalt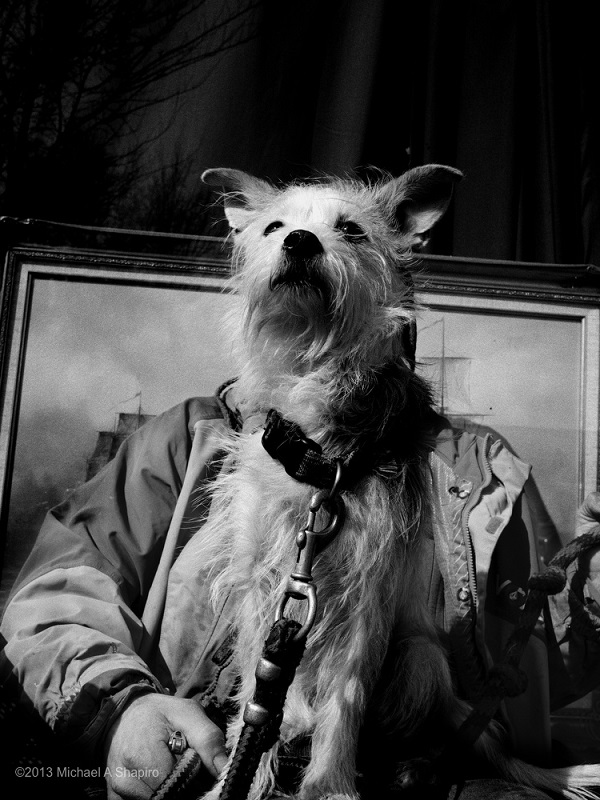 Hund (2)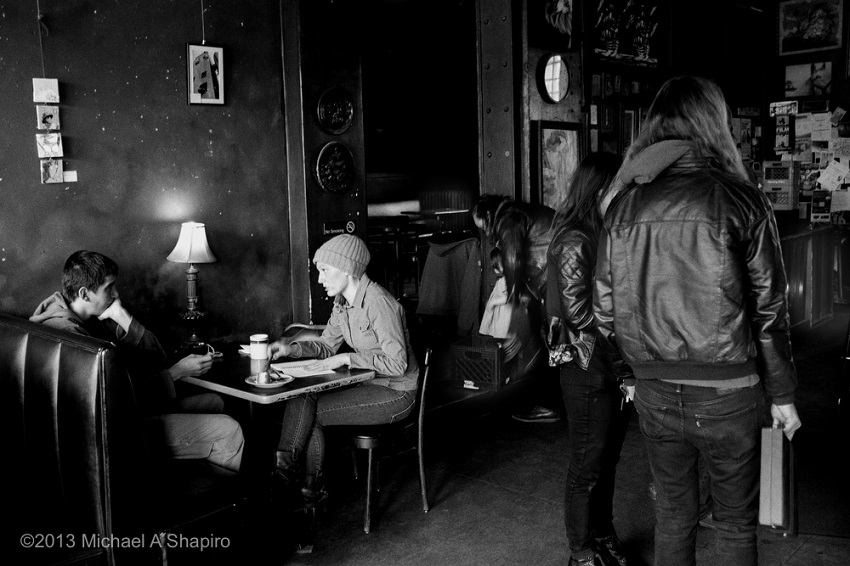 På fiket 
The 7 works below is label Juarez, Mexico, 2014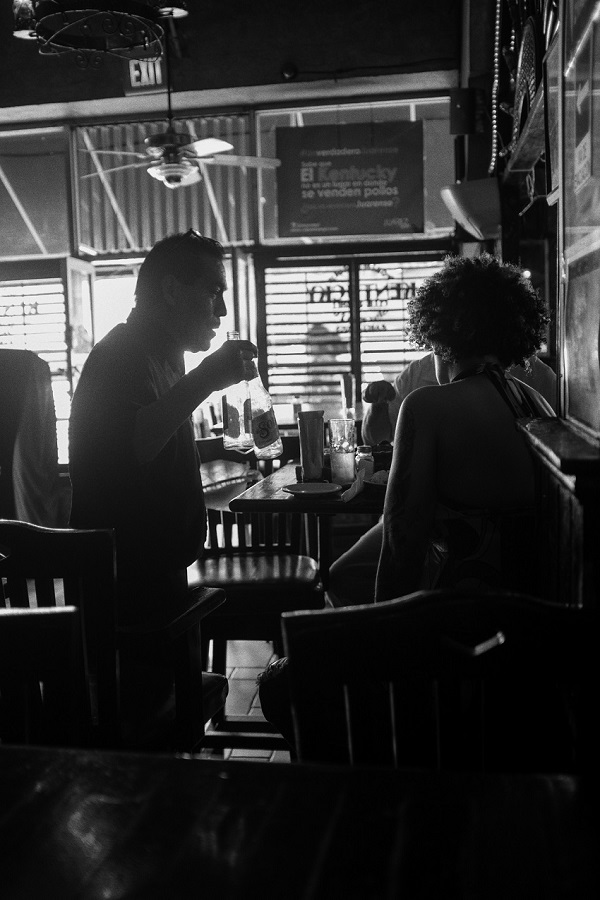 På baren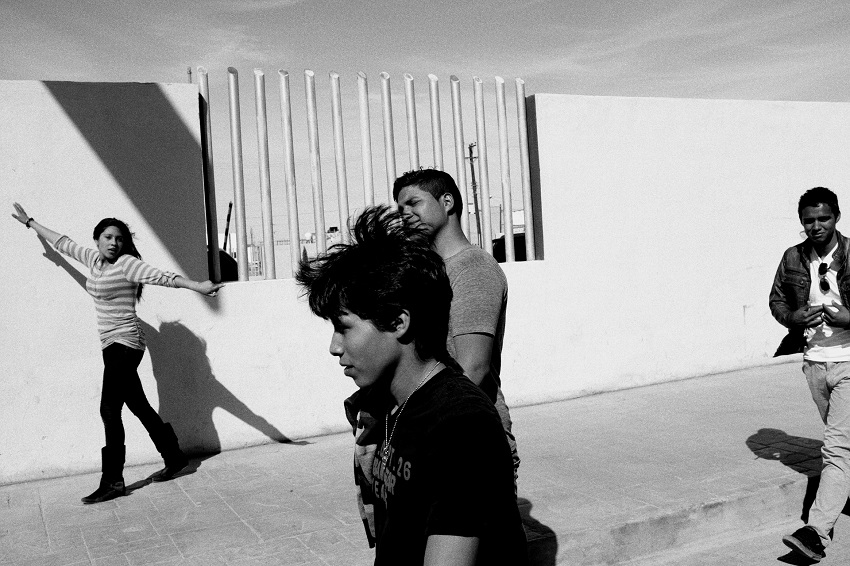 Ungdomar
Staket (2)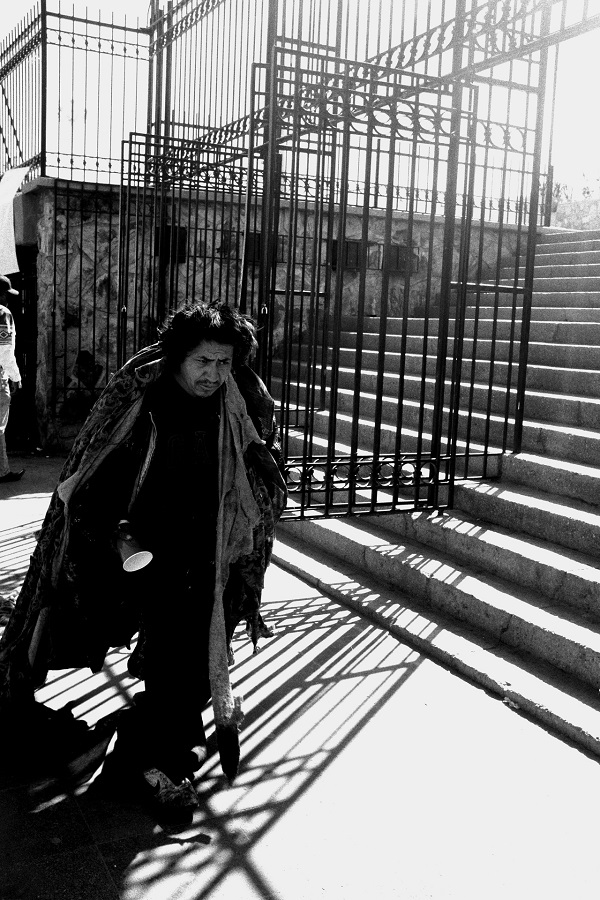 Man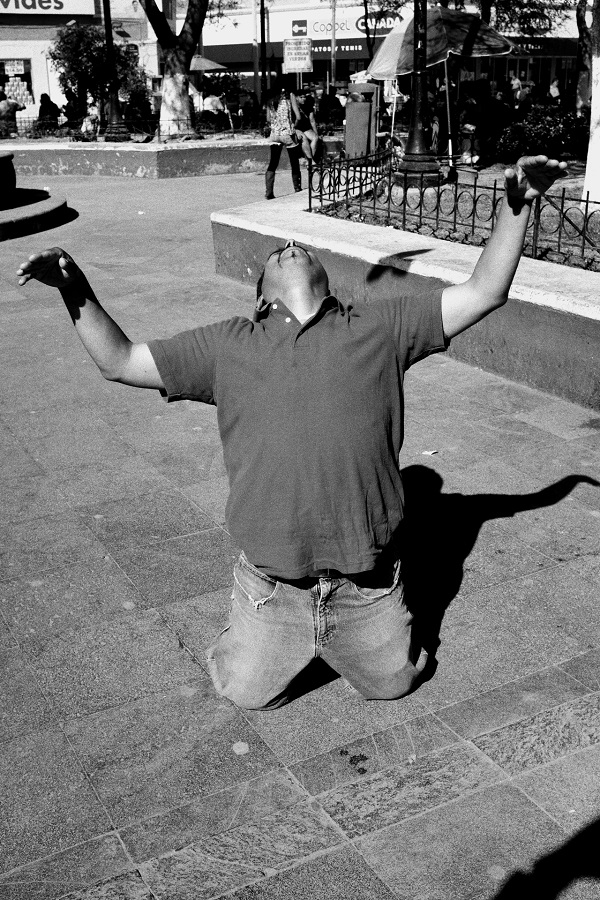 Skugga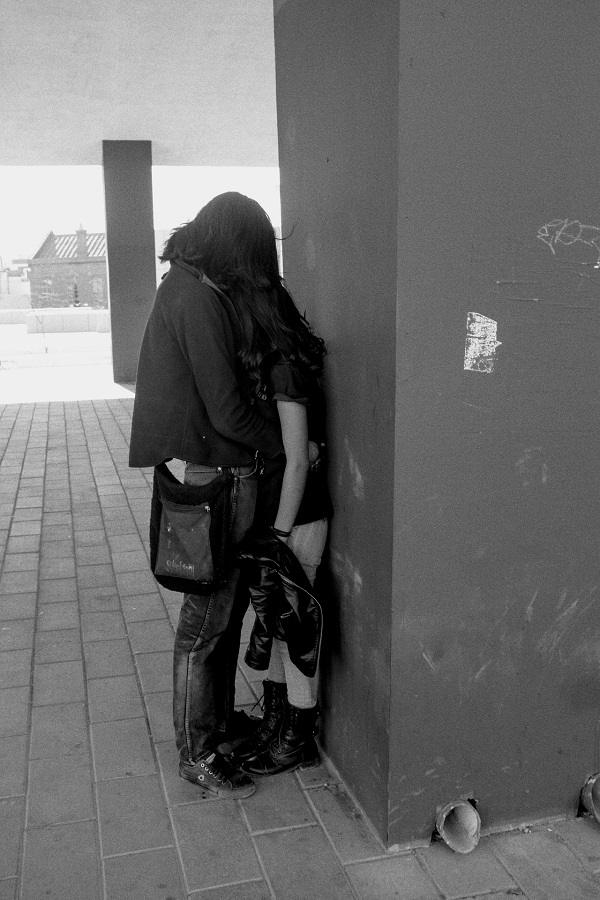 Par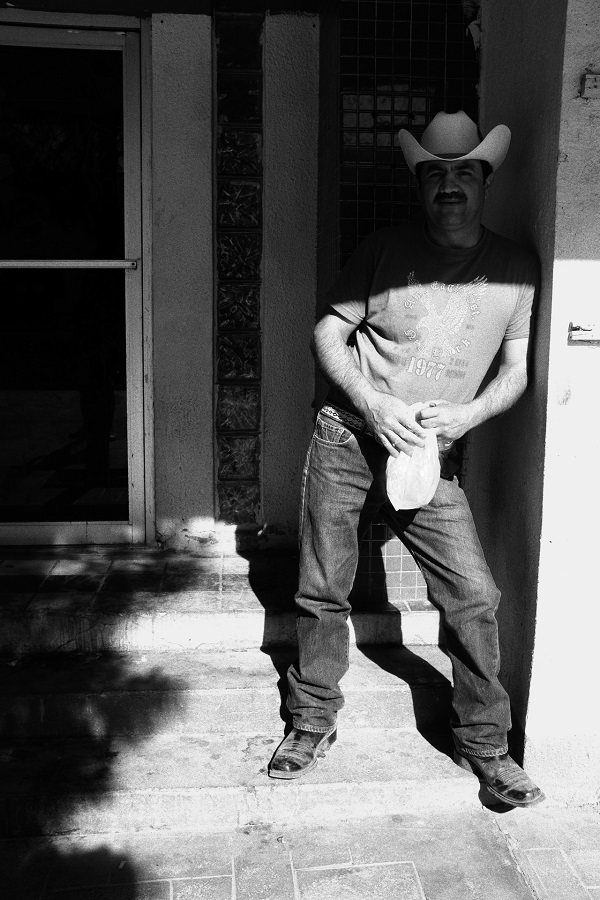 Hatt
This is a series of documentary photographs of the years 2008-2013 by photographer Michael A. Shapiro, U.S. that we now have the pleasure to show here. The pictures are taken both in Canada, U.S. and Europa 
Presentation Michael A Shapiro
Michael A Shapiro was born in 1954 and began photographing in 1962.  He trained with his father and from 1966-1968, with artist, David West, at the Sioux City Art Center.  Working in black and white with small format cameras, Shapiro began capturing images of what he called the "human landscape," with many of the photographs including people in daily life and in fringe cultures such as Lakota Sioux, Inuit, and rodeo cowboys.
Between 1972 and 1986, Michael also studied music and writing and taught at the university level until 1999.  Since 2000, he spends all his time photographing.

*Existing bodies of work include

Caffetto's Café' - completed 2013
Touch of Humanity (Human centered landscapes) - 2009-current
Time Off - 2012 - current
Looking Glass -  2007-2011
Inuit  2000-2003
Rodeo - 2000-2005 
Paris - 2003, book, 2007
Pine Ridge - 2000, 2006
Jazz Musicians - 2008-2013
Homelessness - 2001- current
In Foreclosure - 2012
Urban Geometry - book, 2011
City Seen - book, 2011

*Work prior to 2000 is lost and presumed destroyed.
Sell prints 10 x 15 inch and 12 x 15 inch (image size) on 11 x 17 paper, signed on back, $500 US. 
Larger sizes available.
Click on the link to Michael A Shapiro site http://www.michaelashapiro.com/ 
Message